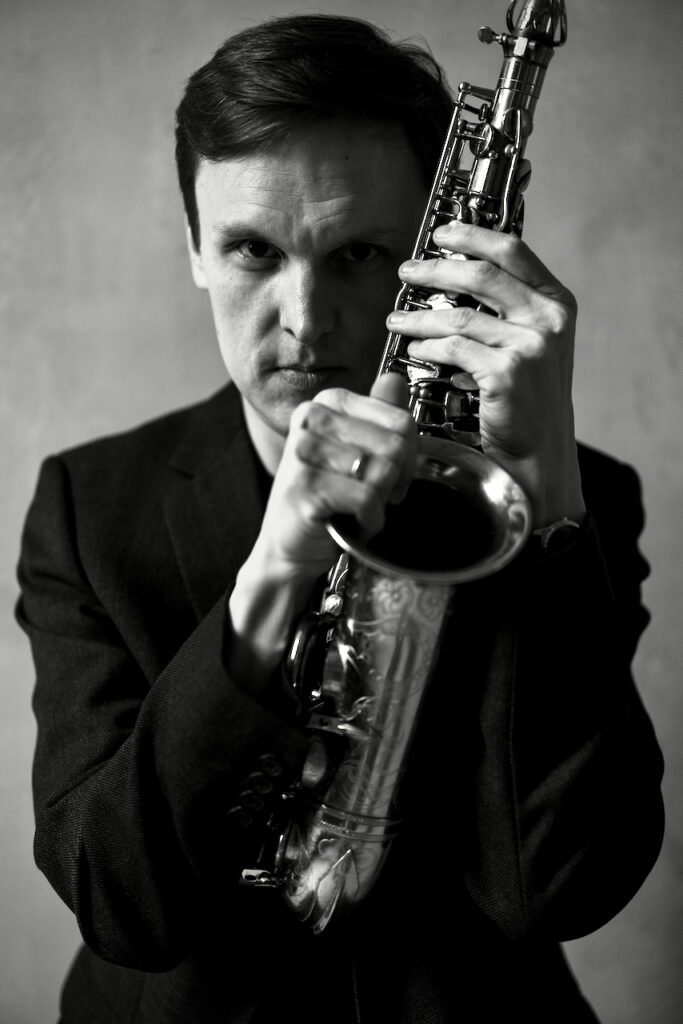 PAVEL "PASHA" SKORNYAKOV is a Russian jazz saxophonist living in Moscow, and a rising star on the international jazz scene. As a gifted composer and musician, Pavel is a virtuoso of the alto sax, soprano sax, tenor sax, and flute. He has already forged an impressive chain of successes: in addition to performing in cities across his native Russia, Skornyakov has performed in shows throughout Europe and Asia. In 2017, he toured South Korea along with famed Korean musicians and became an endorser of Kim's Korea Saxophone.
Pavel Skornyakov's debut album, Early Season, was released in June 2018 on the German jazz label, nagel heyer records. The collection features Skornyakov's original compositions performed by an international band including members: German bass player Martin Zenker, British piano player Paul Kirby, and Russian drummer Alexander Zinger.
Skornyakov's second album, Personal Storm, was released in April 2022. Recorded as a quintet with Moscow musicians Nikolai Kulikov, Artem Tretyakov, Makar Novikov, and Alexander Zinger, the album presents 8 new compositions written and recorded by Pavel Skornyakov in the two stormy years which followed 2020. The song "Rainy Night" was written by guitarist Igor Trekusov who is a close friend of Skornyakov.
Skornyakov obtained his music degree at the Ufa State Academy of Arts in Ufa, Russia and moved to Moscow shortly thereafter. Once in Moscow, he quickly became one of the most influential musicians in the Russian jazz world. Today, he performs at Russia's most notable jazz clubs and festivals alongside a variety of local and international musicians.
For live performances, the Pavel Skornyakov Quartet plays music written by Skornyakov, as well as jazz standards, thus, demonstrating his diverse talent. In every single performance, Skornyakov channels his deepest passion and emotions to infuse his music with a unique sound.
With such commitment to his art, Pasha connects to audiences of all sizes and sophistications, transcending language with the sheer beauty of a man creating music from his soul. For both dedicated jazz-fans and lovers of all live music, Pavel Skornyakov promises a show you will never forget.